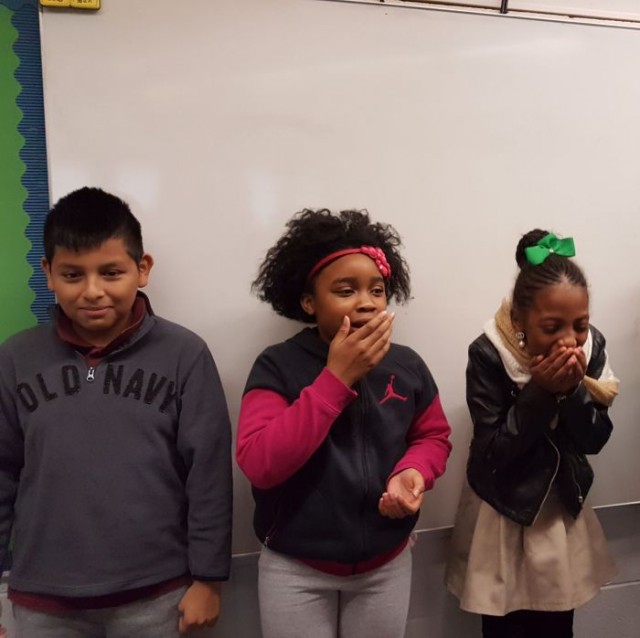 This week in STEM, students learned that chocolate is made from cacao beans. Let's just say that cacao beans do NOT taste like the chocolate we are used to!
Another student NOT enjoying the origin

of chocolate!

Our 3rd grade students visit the British Art

Gallery in New Haven to ignite their creative

side. Check out some students in action.

Our 4th grade students learn how a

police dog is trained and how a canine

officer communicates with a police

dog during

Our 4th grade students getting a lesson

about some of the tools canine officers

use to train their police dog.

4th grade students join our 1st grade students to buddy read

and help them identify facts about animals for their

"All About" books.